VAT No: GB944153722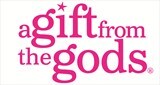 London, UK
Every woman is A Gift From The Gods and deserves some heavenly clothing and accessories. It's a Dream...

Summer is a time for adventure. For heading off to new cities, undiscovered beaches and exotic locations. Whether your summer plans are taking you around the world or just to the nearest sunny spot, there are some travel essentials that you need in your suitcase. It's high time you started planning your next #DreamOdyssey and A Gift From The Gods has everything you need to make sure your trip is one you never forget. Explore our travel essentials and get ready to create some amazing memories. #SummerPlans
We're excited to have launched our very own ASOS Boutique and look forward to bringing you lots of fabulous items through our store.