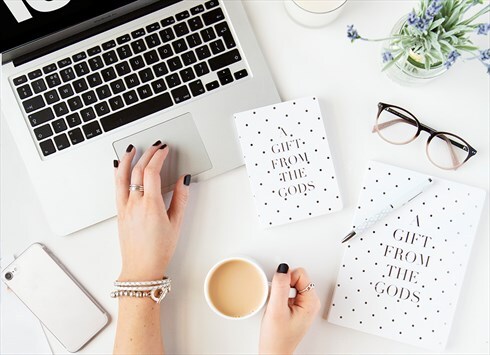 VAT No: GB944153722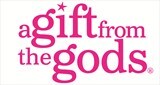 London, UK
Every woman is A Gift From The Gods and deserves some heavenly clothing and accessories. It's a Dream...
TOO COOL FOR SCHOOL – STATIONERY TO SEND YOU TO THE TOP OF THE CLASS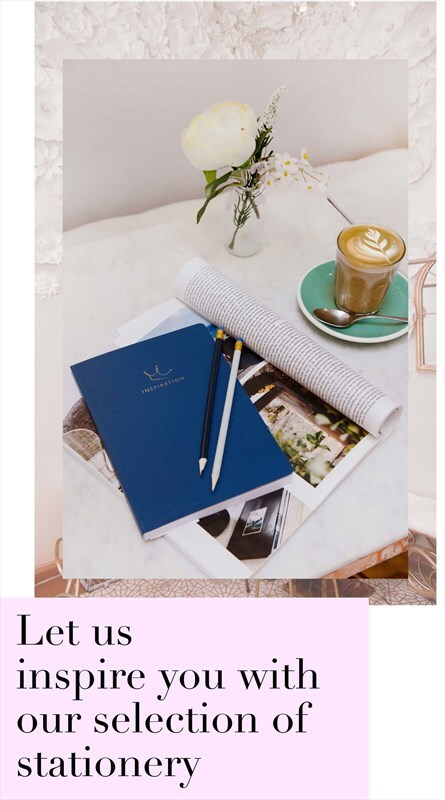 After weeks of a long hot summer, a new term is on the horizon. With September, comes a chance to catch up with friends, build your knowledge and perhaps uncover a new opportunity or two. It could be your exciting first term at uni, the start of a tough exam season or even a brand-new evening class to dive a little deeper into one of your passions. And new school beginnings deserve amazing stationery. Keep your study tools on trend this season with A Gift From The Gods. Stationery never looked this good.
We have brought together some of our favourite picks from the A Gift From The Gods stationery cupboard, below.
Feel Good Notebooks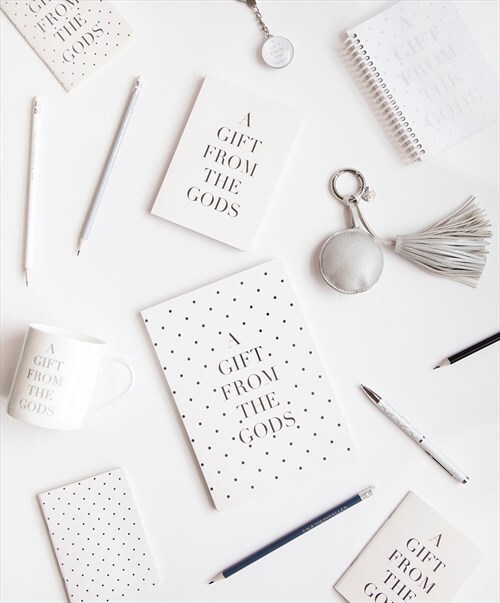 Back to study means back to scheduling and note-taking. So, you need a beautiful book to contain your most important scribbles. We have notebooks and journals from across our four distinctive design stories, allowing you to personalise and coordinate your notebook collection. If you want to keep things clean and simple, choose our A Gift From The Gods Notebook Set in Goddess White . With three beautiful notebooks with silver print, this set is refined, lovely and ready for anything. #AGiftFromTheGods
The Write Stuff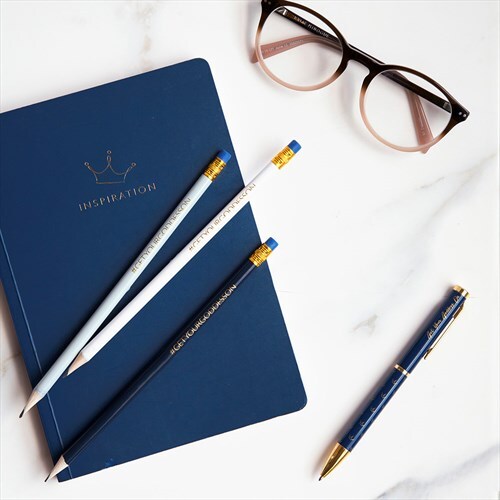 Today's Goddess can't be seen with any old pen or pencil. So, leave that worn-out old biro at home and pick up A Gift From The Gods writing set to really up your back to study style. For Goddesses who like a little drama and decadence, it has to be the Get Your Goddess On design story with its bold colours and inspirational style. The Get Your Goddess On Graffiti Blue Pencil Set is the perfect injection of positive attitude for your stationery set. #TodaysGoddess
Pouch Essentials


Whether you need a home for your stationery essentials or your beauty must-haves, a handy pouch is the perfect way to transport your favourite things. A Gift From The Gods pouches offer a practical way to carry what you need. While the clear design means you find just what you're looking for, quickly and easily. If you're always dreaming of your next adventure, then Dream Odyssey could be your ideal match. Pick up the Dream Odyssey Star Aqua Clear Pouch in soft turquoise and dazzling gold today. #DreamOdyssey
Keyring Lust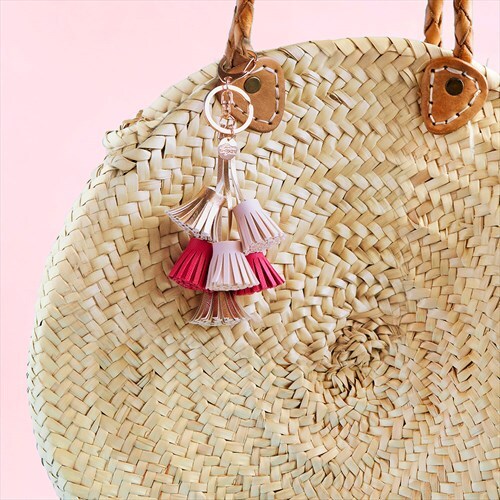 Help your bag to stand out from the academic crowd with a statement A Gift From The Gods keyring. Our keyring selection has everything you need to add a little sparkle to your practical study bag. If you're a true romantic and love all things pink, then an accessory from our Calligraphy and Hearts collection could be just what you have been searching for. Right now we are falling in lust for this new arrival Calligraphy & Heart Pink Tassel Keyring with on-trend tassel and rose gold accents. Make it your something special this term. #ShareThatSparkle
Find these new term favourites and more in the A Gift From The Gods store. Explore our online collection today and go #GetYourGoddessOn