VAT No: GB944153722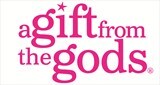 London, UK
Every woman is A Gift From The Gods and deserves some heavenly clothing and accessories. It's a Dream...
YOUR SUMMER TRAVEL ESSENTIALS – WHERE WILL YOUR DREAM ODYSSEY TAKE YOU THIS SUMMER?

Summer is a time for adventure. For heading off to new cities, undiscovered beaches and exotic locations. Whether your summer plans are taking you around the world or just to the nearest sunny spot, there are some travel essentials that you need in your suitcase. It's high time you started planning your next #DreamOdyssey and A Gift From The Gods has everything you need to make sure your trip is one you never forget. Explore our travel essentials and get ready to create some amazing memories. #SummerPlans
Heat Proof Sleepwear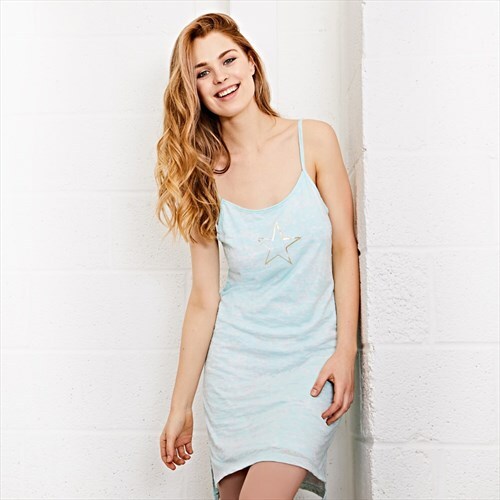 We dream of warm climes and long sun-soaked days, but if you're not prepared for hot weather it can leave you more sticky and uncomfortable than bronzed and gorgeous. This is particularly true when it comes to sleepwear which has to be both pretty and practical. Luckily, our Dream Odyssey Strappy Star Nightdress is your perfect travel partner. Designed to keep you cool on even the hottest nights, it will also leave you feeling like a true summer Goddess. Designed in fresh aqua with a simple star print, it looks amazing against glowing summer skin. What's more, it's super lightweight and can be rolled up tight to leave you more room for packing your favourite holiday looks.
Must-Have Cosmetics Pouch


Summer often sees us change up our beauty routines and that means keeping our favourite products close at hand. Our clear travel pouches allow you to pack your must-have cosmetics, beauty essentials, and travel documents in a practical clear case, meaning you can find exactly what you need, when you need it, and fast. Our pouches aren't just practical, they make a stylish addition to your dressing table or bag. This Dream Odyssey Star Aqua Clear Pouch has a distinctive aqua band and star print that brings a pop of colour to this sturdy travel pouch. Grab it now to stay organised all summer long.
Dreamy Travel Journal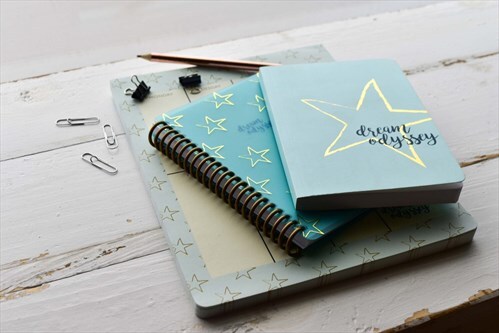 Whatever your summer plans, you are sure to make memories that you want to pin down and keep forever. Our Dream Odyssey stationery collection is the perfect way to capture those special summer memories and record your thoughts and dreams. Journaling is a way not only to hold on to those ideas and feelings, but also to help you process your reaction to every experience that makes up your trip. It's a calming way to end each day and stay centred in the moment. Make sure you stow this gorgeous Dream Odyssey Aqua A5 Journal safely in your suitcase before you go. The subtle design in softest aqua with gold detailing make it a match for every Goddess with a passion for adventure. Let it tell the story of your summer. #SummerTravels
Are you inspired to get summer ready? Explore our Dream Odyssey collection and more in our online store. It's time to #GetYourGoddessOn