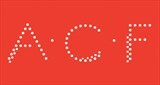 Kwun Tong, Kowloon, Hong Kong
A.C.F is a street wear brand mixing contemporary Scandinavian minimalism with bright bold colours, which...
A Few Of Our Fave Things
We launched our first A.C.F collection only 6 months ago and although it feels like it has been 6 years, we know that we are only at the beginning of our adventure. In saying this, we are so lucky to have already had so much love from you guys! Thank you!

We're trying to do something different here at A.C.F. We're trying to create streetwear for Gen Z and Millennials which is affordable and cool while being ethically and environmentally responsible, in the hope that we can be a better option than the fast fashion and eco-devastating consumer brands out there (we don't need to name names, you know who we're talking about).
Our mantra at A.C.F is "it's better to do a little of something, than a lot of nothing" and this basically means that although we know we are not perfect, we have made little decisions all throughout our business and production to ensure that we are helping out the environment and raising our ethical standards as much as we can at this moment. As we grow, we want to become more and more sustainable.
These decisions range from refusing to use any animal products, to sourcing dead stock fabrics, which we have saved from going to the landfills. We spend time (lots and lots) in the factories getting to know the people who make our clothes to ensure fair trade and we are about to launch our first charity collection, which will donate all profits to treatments for pancreatic cancer. You can read more about these things here and here.
We're so happy that you want to come on this adventure with us and we wanted to share with you some of our favourite things you have said about us!
Like I already mentioned on Instagram, this year I'm going to focus more and more about the environmental and ethical sides of the fashion that I buy. I want to avoid buying stuff just for the sake of it and focus on making collaborations with brands that stand for the same things I do.
All this and even more is a brand called A.C.F. I love how they take ethical and environmental aspects of fashion into consideration, and even donate money to treatments and cure of pancreatic cancer due to personally been touched by it. They also don't use any animal materials in their clothing, which is awesome!
I chose the beautiful Adeline Place Coat and I'm totally IN LOVE. The whole aesthetic of this brand and the fact that they do a small selection of good quality rather than lots of poor quality pieces is amazing. Love, love, love this brand!
Camille from Urban Arcade – Blog & Instagram


Now, let's talk about the clotheeeesssss. I've put together two very simple outfits (seen throughout the film) featuring this super funky jacket from A.C.F Clothing! It was kindly sent to me a couple of days ago and I couldn't wait to wear it out. It's so, so soft and such a great brunswick-y green.
Stuvvz Online Mag – Site *


A.C.F is not only a fashion brand, but it is one that dedicates for teenagers of ages 12 and up. Instead of producing fashion pieces that are more "kiddy" for these youngsters, they produce quality minimal designs that are also very attractive to any regular adult.
Currently based in Hong Kong but focuses mainly on their e-commerce site, they are very aware of environmental issues and goes by a mantra of "it's better to do a little of something, than a lot of nothing". This is why they oblige by the rules of fair trade and do not use any animal materials such as fur, feathers or leather. In addition, they deliver their goods to their customers solely in reusable calico totes instead of any plastic packaging.
One of the most interesting things about A.C.F is how they use dead stock fabric so that they stay true to sustainable sources. This includes a range of recycled fibers, making their impact on the environment very small.
Designed for both guys and girls, they have executed a collection that is bright in color and essential in the cut so that they can be worn in "transpersonal and reversible" ways. They also inspire their customers with full head-to-toe looks. This way, it makes it easy for parents to shop for their kids. Not to mention, full sets come at a discounted rate.
Chessy from Freshly Pickked – Blog & Instagram



I can bring myself to tie some words together about these pants. How funky are they!! I fell in love with the gorgeous colour combination and the velvety, soft feeling of the fabric. They look super chic dressed up or, like I've done here, dressed down with a plain white tee (an essential to anyone's wardrobe, duh) and some white sneakers (also an essential tbh). So you're set to recreating this look and rocking it if you love these pants as much as me.