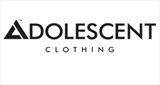 HERSHAM, UK
Adolescent Lifestyle is all about making a statement, having an opinion. Our limited edition designs...
How To Smell Delicious
Here's some super tactics on How To Smell Delicious, everyone will be asking you what perfume you use!
Fresh as a daisy… I shouldn't really have to be saying this but make sure you bath or shower every single day so you're left smelling fresh and clean!
Herbal remedy… Herbs are a great natural scent. Add a sprig of them to your bath – if you want something refreshing try mint, rosemary or thyme. Lavender is supposed to be somewhat calming, great to add to your bath just before you go to bed. Once the bath tub is full, add the herbs and let them float on the water, allowing them to release their scent.
Full steam ahead… Try adding a few drops of your perfume to the shower floor (make sure it's not too much otherwise you could slip over) – however, the perfume will result in your steam smelling beautiful.
Sweet dreams… sprinkle the bed sheets with talcum powder – you will wake up smelling lovely!
Layers, layers and more layers… layer up your fragrances to ensure you stay smelling fresh and beautiful all day long. Start the day with a scented bath oil and soap. Then apply a body lotion and finish it off with perfume. Many perfume brands sell gift sets at Christmas time which often contain a shower gel, body lotion and perfume all of the same smell.