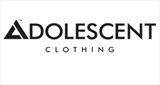 HERSHAM, UK
Adolescent Lifestyle is all about making a statement, having an opinion. Our limited edition designs...
Michelle Rodriguez and Cara Delevingne
It's big news. 21-year-old supermodel Cara Delevingne and 35-year-old actress Michelle Rodriguez are officially dating. The happy couple have been spending lots of time together – enjoying exciting activities. The other day they were seen leaving an intimate Prince concert (bare-footed might I add) and were up until 3am dancing the night away at the Elle Style Awards after party.
They were also caught having fun at a Birthday paint-ball party in Surrey where Michelle was even pictured wearing an Adolescent 'No One Understands Me' sweat.
Michelle Rodriguez is a famous Hollywood actress who has appeared in films such as Fast And Furious and Avatar. She is currently developing her own projects as a writer and producer