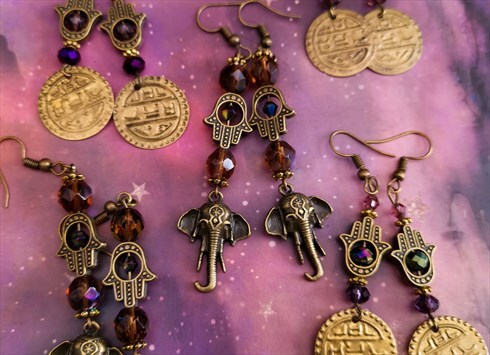 Top Rated Seller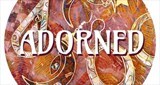 DONCASTER, UK
We're a mama and daughter team living it up in Yorkshire. People and planet are our top priority! If...
Behind the Scenes...
Hello hippies!
Once every couple of months we are lucky enough to work with the fabulous Esme Mai to shoot a collection of our boho-beautiful clothing and jewellery. These collections entail some of our most prized pieces: our best vintage pieces that we've been saving, our biggest jewels and our reworked pieces, which sadly we don't get the chance to make as much of anymore.
As usual, we travelled down to York where we always shoot. This time we went over to York University campus, where we've shot a couple of times as it's where I (Sarah) used to attend uni, so I'm familiar with the scenery. It's also usually where our models are based. This time we had Jamila (the beautifiul Persian with the flowing locks) making her debut with us and Emily (the leggy lass with the English rose complexion) pop over from Scarborough. Emily is currently on our homepage and also modelled our Luna jeans back in September!
We were also SO lucky to have Ru doing makeup for us. Check out her insta, she's a-mazing! Usually it's a case of us asking the models to do it themselves, as we frankly can't (and personally speaking, I own so little makeup they'd just end up with my standard winged eyeliner and a bit of blush).
Mama Adorned was on top form, keeping us all well fed with snacks, ironing clothes and making sure we didn't stand chatting for too long! She also matched jewellery to clothing perfectly, and surprised everyone who helped out by giving them a little present at the end of the shoot :)
Here are some behind-the-scenes photos courtesy of Esme. You can also find them on her Instagram