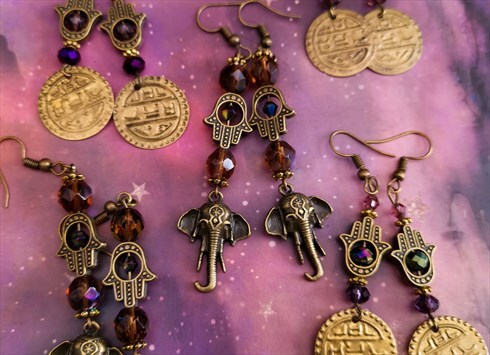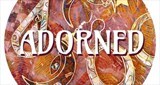 DONCASTER, UK
We're a mama and daughter team living it up in Yorkshire. People and planet are our top priority! If...
Our A/W collection has landed!
Hello you lovely Adorned bunch!
After weeks of planning, making, shooting, editing and listing, our A/W products are here. Haven't checked it out yet? Here are some photos to give you an idea of what is available (and what is to come)
This denim biker is downright gorgeous. Sarah wasn't sure what to upcycle it with, and mama Adorned, being the clever bean she is, suggested a lightening bolt in the style of David Bowie's 'Ziggy Stardust'. Good call. Grab it for £25 from our shop!
Our 'LUNA' range is certainly proving popular – within hours of listing this top it sold and is now with its new owner! All of our tshirts are thrifted and / or vintage, upcycled with gorgeous reverse tie dye, and handpainted with moon motifs. There are even some little black rhinestones to add even more sparkle and mystery. Our orange and black ones are still available to buy!
Finally, our reworked 'LUNA' Levi's 501's and 511's will be up for sale later this week. We only have TWO pairs available for the time being, but will always gladly upcycle your garms if you ask nicely. Each pair has had stars and moons handpainted on, and not only black sequins but shiny, oh so shiny mirrors hand-sewn onto the moon motif. We've also hacked at them to give a perfectly distressed finish.
We're releasing some products each week over the next two / three weeks, so make sure you are following us on ASOS Marketplace and other social medias to keep up to date with our new releases :)
With love
The Adorned Duo x