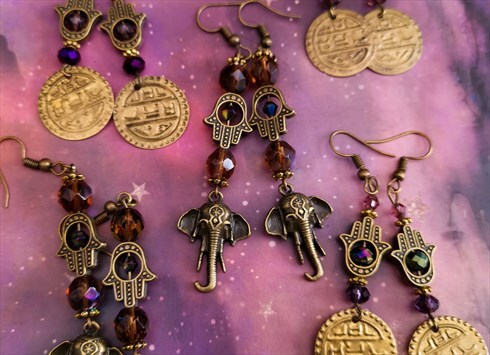 Top Rated Seller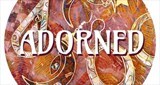 DONCASTER, UK
We're a mama and daughter team living it up in Yorkshire. People and planet are our top priority! If...
Ring a ding ding - Stocking fillers!
We are finally ready to admit it: Christmas is coming. Sarah's sibling / Margarita's other daughter has put her tree up in student halls, and Margarita herself has put up one of those candle-bridges in the kitchen window. It's still too soon (according to me, Sarah) but maybe I'm just in denial as I haven't yet bought any presents…
If any of you are in the same boat as me, then now is probably the time to start getting gifts in, bit by bit. With most of our jewellery being £5-£10, and with a fair multi-item shipping discount available, you can adorn those you love affordably. Our favourite, fail-safe bet for all bohemian girls and the odd stylish guy are our alpaca silver and gemstone rings. We can't get enough of them, literally, we own so many ourselves we could put one on each finger!
As you may have spotted before our rings are adjustable. Win! No need to sneakily measure somebody's fingers (how on earth would you do that anyway?). Rings with smaller stones tend to be universally suited, whilst those with bigger stones work well either on index fingers, thumbs, or those who have slightly bigger hands. Whilst Sarah has slim fingers, Margarita's are a bit bigger but we still find we can share the same pieces.
And the gemstones are just SO pretty. Our turquoise rings always fly out at vintage fairs – that's why we only have one or two listed on ASOS. White onyx and black onyx simply go with everything, whilst serpentine compliments pretty much all skin tones. For those ladies who like to stick to a neutral palette, spotted agate and tiger's eye will fit the bill, whilst sodalite is a calming, soft blue, and marrys well with burgundy and muted tones.
Our rings, as they always have been, are all one-off or one of only two of three in stock. Act fast to get yours now!
xxx