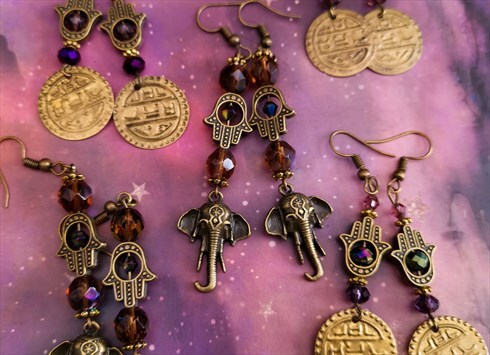 Top Rated Seller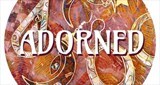 DONCASTER, UK
We're a mama and daughter team living it up in Yorkshire. People and planet are our top priority! If...
Who the hell are the Adorned Duo?
Hi there! Allow us to introduce ourselves. We are Sarah and Margarita, the brains and creative fingers behind Adorned. We're a mother-daughter eco warrior duo (though we'd be flattered if you thought we were sisters). We believe that looking good doesn't always mean buying new, and to be honest, as much as we love the high street, the rails and racks of cheaply-produced clothes aren't sustainable.
So we're here to offer you something a little different – bespoke, one-off garments and handmade jewellery that we make in our homes and are up to 100% recycled. Sarah spends hours pouring over her sewing machine and covering herself in dye/paint to bring you reworked vintage clothing, and together the two of us take apart broken or second hand jewellery and reuse the components for new. We also make a lot of jewellery that isn't recycled, but is also not mass-produced overseas. We also stock certain lines of new jewellery that we import in – take for instance our popular alpaca silver rings.
How did we come about? Admittedly, we did things a bit backwards. Sarah made this gorgeous embroidred stag head shirt in her first year of uni, and got a lot of compliments from it. Margarita then suggested she try a few for an upcoming market stall, and well… it's grown from there! We've been dabbling in making and selling jewellery for over ten years, but now have turned it into a proper little business which has landed us this ASOS Marketplace Boutique!
We hope you enjoy exploring our little boutique, and treasure the pieces you get from us. Each week you can expect new items from us, so remember to follow us for updates.
The photos below are a mini-documentation of our journey. Pleased to say our photography has gotten a LOT better since we snapped that first jacket!
Namaste,
The Adorned Duo x
!https://marketplace-images.asos.com/fa/9f8a8cfa-91de-4668-9823-c9c62531d8ee_huge.jpg(Our first ever embroidered piece (image via Lookbook.nu/sarehh))!