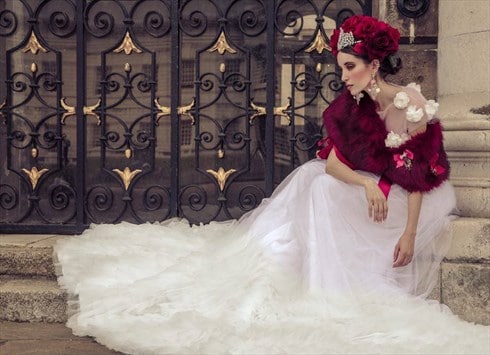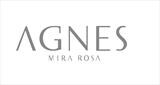 LONDON, UK
Agnes Mira Rosa has created a unique style of feminine glamour. She has created her own unique...
Winter Fairytale
Agnes Mira Rosa
For Agnes Mira Rosas autumn/ winter collection, inspiration came from her experiences of working at the atelier of Alexander Mcqueen as a seamstress and pattern cutter. Whilst working with Mcqueen, polish designer Agnes Mira Rosa learnt about new techniques such as screen-printing and textile embellishments, which are used throughout the designers new collection on day and evening wear.
Bespoke prints are seen on a variety of dresses and an array of interesting trims and fabric treatments decorate silhouttes. Fabrics used in the collection include sultry satins, soft silks and printed cottons, punctuated with an autumnal palette of berry pinks, hard blacks and rose reds.
Standout looks include a striking evening dress fashioned in a bespoke berry coloured print and cut with mesh panels or a Grecian style occasion dress, cut in silk and gathered to create movement is ideal for winter events. A black satin jumpsuit decorated with feathers would look beautiful worn during the day or night and an array of day dresses are decorated with cottons and bespoke prints.