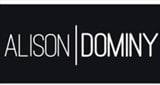 Melbourne, Australia
Alison Dominy Designs offers contemporary and fashion forward looks for the curvy and plus size fashionista...
Positive Affirmations You Should Tell Yourself
As we make our way through an ever changing world, we all need a little body positivity and feels to get us through the day. These are some to remind yourself how awesome and gorgeous you really are.
I deserve to have joy in my life
I am enough
I love myself, including the way I look
I don't sweat the small stuff
Don't let your mind bully your body
I am my own super hero
Beauty comes in all shapes and sizes
Every Body is beautiful
There is no wrong way to have a body