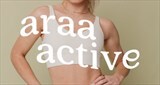 Killington, UK
Araa Active is a sustainable activewear brand selling leggings, sports bras, tops, shorts and skorts...
What are Skorts
What are Skorts?
Skorts, or skirts that are shorts, were created for active women who want to wear a skirt but don't want to deal with the discomfort of wearing shorts and a skirt at the same time. Skorts have been around for years and have been popularised by female tennis players, but they are now becoming more popular as an activewear staple.
With many different types of Skorts to choose from, like the classic style that comes with an elastic waistband or a drawstring at the waist or the more modern style that has no elastic at all.
Skorts – combining fashion and sports in order to create a neat, clean piece of clothing that becomes easy to style with almost anything. There's nothing greater than finding a piece of clothing that not only looks great – but also feels as comfortable as ever.
Easy summer skirts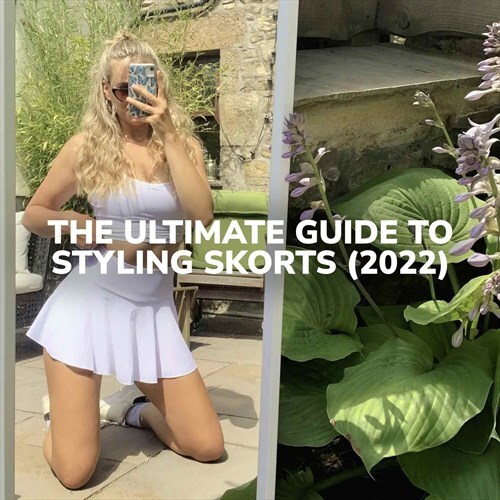 Skirts, for many people, are an essential for summer. Luckily, Skorts give more of a skirt presentation than anything – with the built-in shorts for that extra comfort.
Skorts are not only practical but also stylish, which makes them perfect for any occasion. They can be paired with anything from a t-shirt to a dress shirt and they can be worn in any season. Skorts come in all shapes, colours, and sizes so you will never find yourself running out of options. Being designed in such a way that they can be worn on the field or on the court, they can also be styled more formally with a blazer or cardigan.
The versatility of Skorts is super – making them one of the easiest pieces of activewear to style for any occasion. With them being able to be styled with non-activewear clothing too, it makes them super easy to pair with almost anything.
Skirts vs shorts: Are Skorts the best option?
Both garments are aesthetically completely different but serve the same purpose. It is important that we feel comfortable when we participate in fitness-related activities. Shorts are a great must-have for comfort. Most shorts are made of stretchy material, which makes them easy to move around in, especially in the summer while keeping cool temperatures. Skirts, on the other hand, are usually made for more fashionable purposes. They are cute and go with almost every other outfit. Regular skirts are not usually considered fitness wear due to their low support.