London, UK
Born with the dancefloor in mind, BACKTOBACK is a London based clothing brand that landed into the rave...
Botanical Collection
This collection, we escape the chaos as we enter the world of Botanicals. As a brand built with the dancefloor in mind we continue to reference the British rave wear aesthetics via bold prints on hoodies and t-shirts. However, this collection also sees the arrivals of more subtle pieces for maximum lockdown comfort in its crewnecks, hoodies, and jackets.
As our culture gets stripped of its freedom, we looked towards the natural world to reignite the human sensory system. Colours and prints inspired by nature, designed for the urban explorer – this collection presents rave wear with a new purpose. Retreat from everyday modern life into an environment reflecting a simpler past.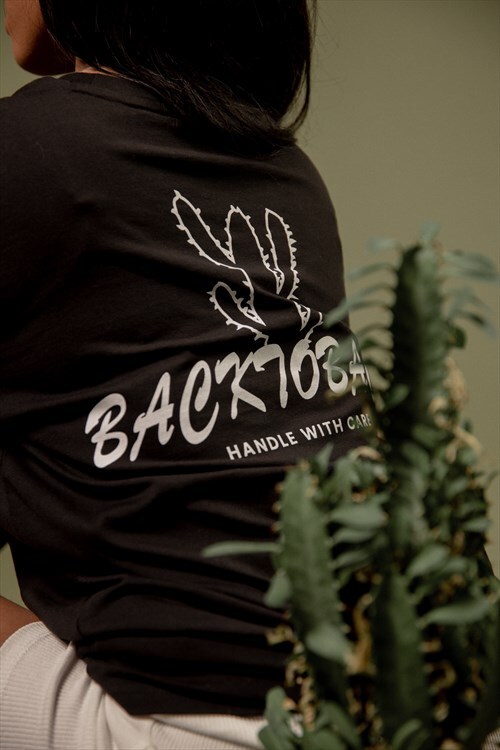 We continue to reinforce our commitment to making streetwear sustainable for the everyday. The Botanical collection saw the introduction of new garments made from sustainable materials such as organic cotton, recycled cotton, and recycled polyester. With the windbreakers being made from 20 PET recycled bottles, helping the fight against plastic pollution that is drowning the planet. Not only are our materials sustainable, but so are our manufacturing processes. With each garment supporting the Fair Wear Foundation, you can be sure that the factories and workers involved are cared for in several ways from a fair living wage to a safe working environment.
With a less is more approach, we have plans to continue releasing smaller more meaningful collections, designed in London, whilst making sure it's quality over quantity ethos is ever-apparent.
Whilst we patiently wait to return to the dancefloor, discover the great outdoors dressed in plant-based tones of mauve, desert dust, and sage, originating from naturally grown plants with no nasty surprises. Lose yourself into the unknown and shop the botanical collection here.