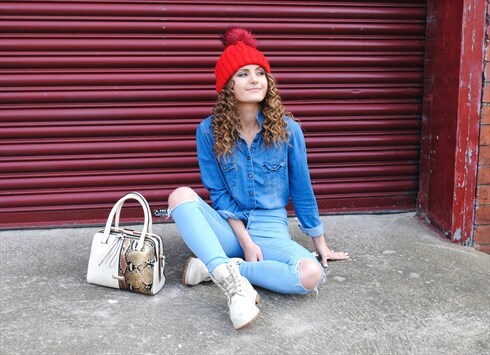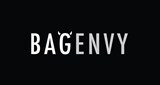 Leeds, UK
Bag Envy is an established online handbag and accessory brand specialising in beautifully designed, stylish...
5 Ways To Wear The Cape
Capes have been synonymous with heroes, heroines and villains throughout the centuries. They have become symbolic of a comic culture and 'geeky' culture, so are usually only ever worn as a fancy dress accessory.
But thanks to Burrberry Prorsum, capes are officially on the fashion map this season. An influx of designers couldn't agree more, as capes of all shapes, textures and sizes billowed across catwalks, in the likes of Saint Laurent's and Ralph Lauren's AW14 collections.
Despite being a notoriously difficult ensemble to pull off, current trends make it almost effortless. Whist you may not be a caped crusader, pulling off this essential couldn't be easier.
Here's our top 5 looks.
The Blanket Cape
Imagine waking up on those cold winter mornings, not wanting to leave your warm, snuggly blanket behind – and not having to. Capes are basically like wearing a blanket outside, but a lot more fashionable – and publically acceptable. This trend ensures you won't have to leave your blanket behind again – you can take it with you, whether it be shopping or heading out to work.
We love this trend.
The Hooded Cape
Add a hood for an even cosier and equally stylish look. This is a very easy look to pull off; simply pair your cape with skinny jeans, chunky knit jumper and knee-high boots for a simple and easy style update. 

The Full Length Cape
Or if you're feeling brave, opt for a more dramatic look with a show-stopping full-length trench-style cape. The key to this look is keeping it simple with fine lines and shapes. Avoid bulky layers underneath and keep things minimalistic.
The Double Layer Cape
Fellow fashionistas understand layering is all the rage this season, so why not keep up the trend with a double-layered cape? Doubly warm and double fashionable, this kind of cape should not be overlooked.
Bag Envy has a gorgeous example available.

https://marketplace.asos.com/listing/capes/pandora-luxury-black-faux-fur-double-layered-cape/2001375


Priced at £49 it's an absolute steal. This double-layered cape is an effortless update for you wardrobe and will keep you looking amazing and weather-proof this season. Snuggle up inside two cosy layers with luxurious minx fur trim.
Killing two birds with one stone never looked so fabulous.
The Coloured Cape
There's an overwhelmingly vast selection of capes available, in many shapes, sizes and designs. From tribal to monochrome, let the cape be the superhero of your wardrobe by going bold and pairing it with dark shades. Don't be afraid to channel your inner Wonder Woman in bold blue and red colours, sure to make you stand out in a crowd.
Do you dare to unleash your inner superhero?
Rochelle
Bag Envy 
x