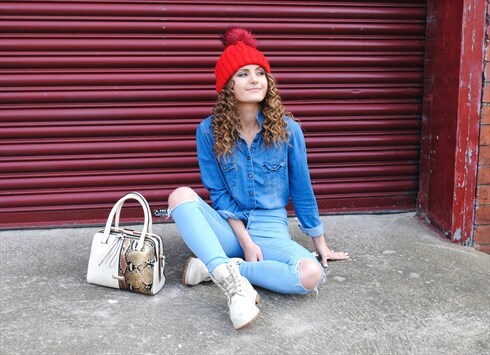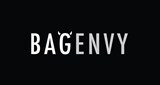 Leeds, UK
Bag Envy is an established online handbag and accessory brand specialising in beautifully designed, stylish...
Bag Envy attends 'Seller Summer School' at ASOS H.Q
It's been a few years (ok many more) since I was at school and as I discovered on Saturday, you are never too old to learn!
I was very excited and honoured to be invited to the ASOS Marketplace mini conference as part of their 'Seller Summer School' for August, I was looking forward to an informative afternoon of tips and tricks to help me improve the success of my business!
So, my journey started at 7am with a road trip to London. Being the first to arrive, I found myself waiting in a lovely seating area and soon enough the other guests began to arrive. I really found it beneficial meeting other boutique owners, sharing each other's tips and best practices.
ASOS reception area
Making sure we can all hear Hazel!
Ready to go…
The conference began at 1pm with a fabulous presentation from Hazel Holtham, who runs a successful business including a boutique on the marketplace called 'Rag & Bow Vintage'. Hazel has a wealth of experience in fashion and journalism having worked in some high profile positions in the industry which led to the launch of 'Rag and Bow: the Roaming Vintage Store'. A really honest presentation providing us with some tops tips on presentation of products and selling techniques.
Next on the agenda was Michelle Bobb-Parris, although a qualified lawyer, Michelle is also a qualified photographer and in the last couple of years launched her blog 'Who is Bobb Parris'. Her photographs have appeared in numerous magazines and Michelle herself has featured in Australian and Italian editions of Vogue, Glamour and US Harper's Bazaar, to name a few. Michelle gave an inspiring talk on getting the best from your images, street style photography is the heart of the Marketplace, one of the factors that makes it different from any other selling platform. Michelle explained that with the right tools and a little confidence, achieving the best image wasn't too difficult and I found that when I tried this out yesterday with our family Nikon D3000 camera, you can achieve the quality and professional look that our images should be.
Refreshments, anyone for table soccer?
Next up was Alison Lewy, a social entrepreneur and founder of Fashion Angel, which provides businesses with support and guidance and to assist in making businesses a success. When you start up your own business there is so much to do and learn and if you've set up on your own, things can be missed or forgotten as time is limited and usually there is always something more important to do. Alison gave us some invaluable advice on the basics of setting up your own business including having a business plan, an absolute must! Whilst creating a focus, structure and goals for your business it will also outline any issues that can easily be identified and addressed.
Our last guest speaker was Paul Armstrong, head of social at Mindshare, an organisation that helps businesses to identify and achieve their target audiences through the use of social media. Amongst other things, Paul is a professional and fabulous speaker and he advised us on the best way to promote ourselves and our businesses through the use of social network sites and if used correctly can play a major part in generating sales and brand awareness.
Finishing off at 5pm gave me another opportunity to network and enjoy some refreshments and chat to the ASOS staff Letitia, Jo and Samantha, whilst we communicate in other ways it's always nice to put a face to names!
I found this session extremely beneficial and if the team at ASOS Marketplace decide to run anymore of these sessions I would definitely recommend other boutiques to put themselves forward. No matter how much you think you know, there is always something new to learn…
Claire
Bag Envy
P.s The whole day was filmed, so if your not already subscribed to ASOS Marketplace on You Tube, head over now and find out all about it there…