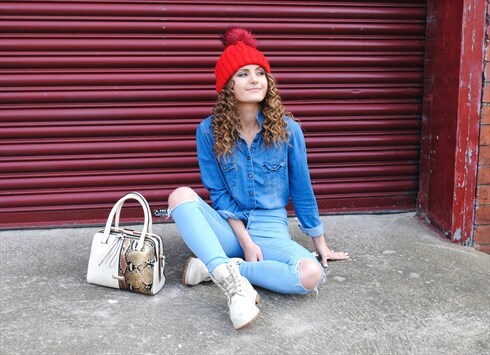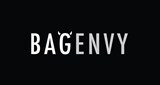 Leeds, UK
Bag Envy is an established online handbag and accessory brand specialising in beautifully designed, stylish...
Behind the Scenes: Fashion Shoot for Bag Envy SS12 Collection
Ever wondered what goes on behind the scenes of a fashion shoot?
Well, before the day begins, there is so much preparation and work, all of which goes towards achieving the finished result…the image! After the initial discussions with our photographer, MUA (make-up artist) and hair stylists regarding location, product, style and make-up the exciting bit can commence!
Last Saturday, with an early start at 08.30am, the day began with the make up artist Dorota and hairstylists, Claire and Libby transforming our three models, Jessica, Eleanor and Scott. I love the way the stylists set to work on a blank canvas turning out three different looks from head to toe. It also gives me a great buzz to see the dedicated and passionate team at work.
Scott in the capable hands of Clare and Libby


And again…


Dororta (MUA) and Eleanor begin make-up


And the make up is finished…


Jessica's turn for a hair transformation


Last minute changes…

Once the model is made up, wardrobe is our job. As we sell such a varied range of brands and styles and because the shoot is purposely for our boutique on the Asos Marketplace, we need to keep the emphasis very much on a young trendy feel but keeping in mind our motto 'today's modern woman'.
We also like to keep a feel of continuity to our boutique, our handbags need to be the focus of the picture, so we like to dress the models in simple, clean lines. Denim works well! Crazy patterns and an overdose mix of items don't work well! We also take on board the brand and what suits the style of the handbag.
There needs to be a lot of multi tasking and team work at a fashion shoot, everyone needs to pull together to make sure the day runs as smoothly as possible. Once the models are complete from head to toe, Heinz, our photographer, is then able to shoot! The location we chose was a new building complex situated on the outskirts of Wakefield called Merchant Gate, we prefer to use an outside location for our Asos shoots and again it's continuity for the boutique. So, in no time at all the model is in character, taking directions from Heinz and we're making good progress working through the handbags and accessories. Frequently, throughout the shoot, Heinz will show me some of the images he's taken, I feel it's important to me to be able to see these images, as it gives me a chance to make changes to wardrobe etc…if I feel any are necessary.
Heinz shoots Scott with the Religion mens


Jessica models a shopper from the Bag Envy collection


Eleanor models jewellery from the Bag Envy collection for SS12


Jessica models high end fashion brand Juno

The day went smoothly and we finish in record time.
Whenever we do a photo shoot i'm always a little nervous but very excited to see the final images, I think it's only natural to feel this way. I've worked with Heinz on a number of occasions for our Asos boutique and i've always been really happy with his work. It's a great experience working with such talented people and I hope they enjoyed it as much as I did.
Bag Envy cannot wait to show you our new collection of handbags and accessories inspired with this seasons trends including nautical and colour blocking. We also look forward to introducing our own collection of handbags and accessories and we hope to have these products uploaded to our boutique very soon…
Claire
Bag Envy x
I would like to mention a personal thank you to everyone who was invloved in April's shoot:
Heinz Schmidt of Heinz Schmidt Photography – Wakefield
Clare, Libby and Kasey of Ash Hair and Beauty, Halton, Leeds 15
Dorota Ozarowska – MUA
Jessica Kate McCulloch – Model
Eleanor Hare – Model
Scott O'Connor – Model
Samantha-Jade Finch – Photographers Assistant
Mandy Vowles – Assistant Stylist