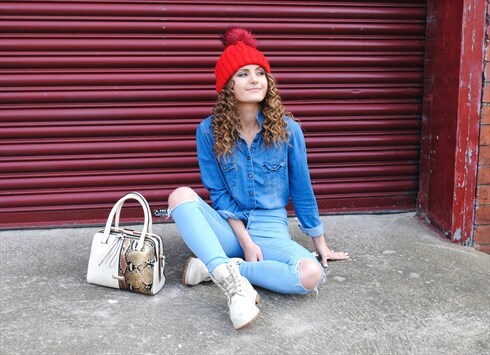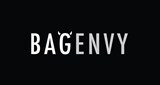 Leeds, UK
Bag Envy is an established online handbag and accessory brand specialising in beautifully designed, stylish...
Exclusive Blog By Kirsty Buttle - Bag Envy Birthday Blog!
Here at Bag Envy we're excited to announce that it's our first birthday! We cannot believe that's it's been a whole year, it's flown by!
'Wow! What a year, it's been incredible! I would never of imagined Bag Envy would have grown so much! There have been lots of ups and downs, along with long hours and stress but I would not change it for the world. I absolutely love my job and I have met some fantastic people and built some great business relationships and friendships along the way.' – Claire Wood, owner at Bag Envy.
On their books initially as a model, I was thrilled when Claire, asked me to put my fashion journalism skills to use to bring you 'Bag Envy: One Year On.' I was more than happy to oblige, I loved the brand as soon as I caught sight of what it had to offer, luxurious and unique pieces. Just what I needed, another source to increase my already over-active indulgence of handbags and purses. That was when my 'envy' started.
For those people who don't know about Bag Envy, or have recently discovered their envious side then here's what it's all about. Bag Envy was created with today's 'modern woman' in mind. Quality and luxury are key, bringing you the most fashionable and current brands including: Religion, Lamb1887, Juno, Suzi Smith, Lili Bou, Ciccia and Mischa Barton. The brand was set up by successful working mother, Claire Wood, who is living proof that you can achieve your dreams with enough determination and hard work.
Bag Envy retails beautiful handbags, both daytime and evening clutches, along with purses and accompanying accessories via their online website, (www.bagenvy.co.uk) and via the recently established ASOS Marketplace.
The collection of handbags offer something for everyone. From the Religion collection, which helps you to discover your inner rock chick with the skull encrusted clutches, to Juno's elegant and sophisticated tote bags with snakeskin finishes. Bag Envy fulfils all of your handbag desires.
The collection of purses consists of feminine, girly pieces great for pairing with an evening clutch. Also available, again from Religion, an edgy, grungy collection of daytime purses with the signature skull embellishment and knuckle duster style handles defining the overall finish.
(Pictured, from top to bottom: Juno Seville Tote, Juno Saragossa Tote, Juno Avila Snakeskin Clutch. All new in for SS/12)


So, more about the woman who made it all happen!
When I first met Claire at her lovely home, to model her SS/12 collection of purses, I could instantly feel her passion for the brand. Welcoming us into her home she spoke with such enthusiasm and vigour. It was endearing to see someone so driven and determined. She oversaw each item being photographed ensuring it was to a top standard, directing both myself and the photographer, Heinz Schmidt, by giving feedback and appraisal. It was clear that she cared and wanted things done right.
Afterwards over a cup of tea I proceeded to quiz Claire about everything related to Bag Envy, I was intrigued to know how she had managed it.
'I've always wanted to be connected to fashion in some way. From a very young age, I was inspired by my Mother, from whom I definitely inherited the fashion gene' Claire explained. She'd had the idea many years ago but always had a reason not to do it. 'I started to feel like I was missing out on my dream and decided I was going to take the plunge. If I didn't do it now, I never would!' she tells me, her devotion resonating. The name 'Bag Envy' including the strap line 'Be the envy of all your friends' actually came to her one day whilst she was ironing, with the deal breaker being that the domain name was wide open for use. It was a sign!
And so it began, relentless researching, brand analysis, promotion and advertising. 'I started out small, holding handbag parties for my family and friends. I created Facebook/Twitter pages and started to gather followers. Before I knew it, I had expanded to the ASOS Marketplace and was advertising on a larger scale, anything to get the name out!'
It was like speaking to the careers advisor at school, giving me the inspirational speech and telling me I could achieve anything, I believed her.
Bag Envy is not just an online retailer, it's a successful brand name, and she created that. Now a self taught pro in marketing and advertising, her constant inflow of new lines and collections on the ASOS Marketplace, and other social networking sites are perfectly photographed, with intricate and detailed explanations so you know exactly what you're getting.
'I love being in control of something I've worked so hard to build. I am the decision maker. When I choose stock or brands there's always one thing in my mind: Will the customer purchase it, and more importantly will they love it?' Extremely passionate about customer service, it's not just about the stock with Claire, it's a buzz when she receives feedback from customers, telling her how much they love their new purchases. That's what makes a successful brand, when the retailer cares as much about the consumer as they do about the products that they're offering, that's Bag Envy.
And when customers are happy, word gets about. Which is exactly what happened. Bag Envy went international, shipping to Europe, America, Canada and Hong Kong! 'It's amazing! I love the thought of our products going global!' Which is the next step for the brand with a worldwide website opening up in the coming weeks.
Also in the works, a men's range for AW/12 alongside jewellery and technology accessories such as iPod and iPad cases. So your gadgets can look equally as fierce when they emerge from your Bag Envy handbag. What more could we ask for?
I know that this is all very inspiring to myself, I was practically hanging on to her every word. But what advice would Claire give to someone wanting to do the same? 'No matter how passionate you are about your service/product, starting your own business from scratch is not easy. It needs 110% commitment and determination. There may be a few tears on the way, I know, I shed some! But I love my job and the satisfaction it gives me is worth it!'
With a busy period approaching, I was excited to know what's next for Bag Envy? 'Grow bigger and expand!' was Claire's excitable answer. 'I would love to have our very own boutique on the high street!' Hopefully not too far into the future! I'm pretty positive that such a successful brand that has flourished in such quick succession would thrive and rival the high street giants. Delivering the same level of excellence in terms of quality and customer service it would more than sit comfortably. What a tantalising thought! We could be looking at my next chapter: 'Bag Envy: The Boutique.'
Lets hope so, then we can all be the envy of our friends!