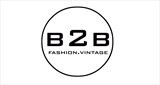 Denia, Spain
Independent vintage boutique. Daily fresh stock drops. Repaired, reworked, ready to wear vintage & new...
A bitch with an Italian twist...
Here at Bags 2 Bitches we've been having a couple of weeks off to relax & get ready for going full on glitz for Christmas!!! We've been enjoying Italia and adding some new vintage lovelies to our boutique with a sunshine vibe….
soooo in love with italia…..all of the vintage lovelies can be found on our boutique :)