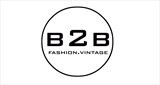 Denia, Spain
Independent vintage boutique. Daily fresh stock drops. Repaired, reworked, ready to wear vintage & new...
Daily Dose <3 10.04.14

Daily Dose.. our daily pick of something we love from the boutique, today our kimono floral jacket, handcrafted in house, perfect for spring, listing this weekend £44.99. Follow our boutique to grab it first and see our other handmade bespoke items and daily fresh stock drops!!