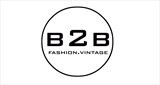 Denia, Spain
Independent vintage boutique. Daily fresh stock drops. Repaired, reworked, ready to wear vintage & new...
Daily Dose <3 26.03.14

Daily Dose.. our daily pick of something we love from the boutique, today we are crushing on this retro brown suede pinafore dungaree dress size 12 – £24.99
available here Suede Pinafore Dress


Are you follow us yet? You should be daily fresh stock drops!!