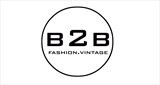 Denia, Spain
Independent vintage boutique. Daily fresh stock drops. Repaired, reworked, ready to wear vintage & new...
Daily Dose <3 28.05.14

Daily Dose..today we are loving the matchy matchy look and getting creative in house making these matching stripe kimono jacket & short co-ord sets available as a set for £45 or just kimono jacket £28 and shorts £22. Listing this week in our boutiaue in all sizes just message us for details.