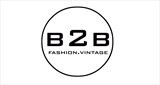 Denia, Spain
Independent vintage boutique. Daily fresh stock drops. Repaired, reworked, ready to wear vintage & new...
Happy Customers :)
We love it here at Bitches headquarters when we receive blogging pics of our happy customers in our fashion
heres Lou in a vintage dress, handpicked & loved by us, re-homed by Lou, Gorgeous!!!!
Got any pics?....., send them in,....we love to see how your trending <3