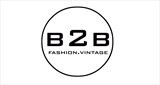 Denia, Spain
Independent vintage boutique. Daily fresh stock drops. Repaired, reworked, ready to wear vintage & new...
Oi Oi Shorty!!!!!
well don't know about you guys but this bitch is ready for summertime & sunshine, we don't need an excuse to get our pins out, massively excited about leaving for Hideout Festival in Croatia in 2 days!!!
As we're in the festival spirit, we've dropped all our studded denim shorts to £20, bargain!!! They're all one off's so no one's gonna steal your thunder!!