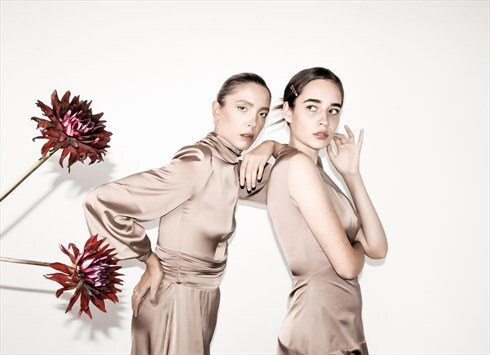 Ohrid, Macedonia
We are a custom-made clothing brand whose designs are manufactured by WOMEN SINGLE PARENTS and women...
HUFFINGTON POST & BASTET NOIR
In a country where buying from fashion designers and having them create a special piece of art only for you, was once a privilege of few lucky ones,Daniela Milosheska, the founder of Bastet Noir, a custom-made online marketplace for independent fashion designers, managed to brake the traditional way of buying, by helping Macedonian designers sell their goods internationally.


Today, Daniela runs a high-profile online marketplace with more than 30 fashion designers from all around the world, placing their products across high-profile fashion sites and has customers from almost every continent. Sweet, ambitious and intelligent, shy but a total control freak when it comes to work and the little details, Daniela is the ultimate form of contradictions that complement and it's exactly this kind of mix which shapes this incredible woman into a successful entrepreneur.
Running a high-profile fashion designer marketplace seemed like wasn't enough, neither handful, for the hardworking 29-year old girl boss, who decided to help all the other entrepreneurs and freelancers struggling like her in the pursuit of finding a suitable office. So she started a second business, the co-working place, Coffice, that bristles with creativity, friendliness and relax atmosphere, created and designed by this workaholic of a woman.
But despite all of these accomplishments, the most impressive thing about her is that she remains grounded, humble and with both feet on the ground, ready to run toward the next challenge.
Read more about it at www.huffingtonpost.com on August 30, 2016.