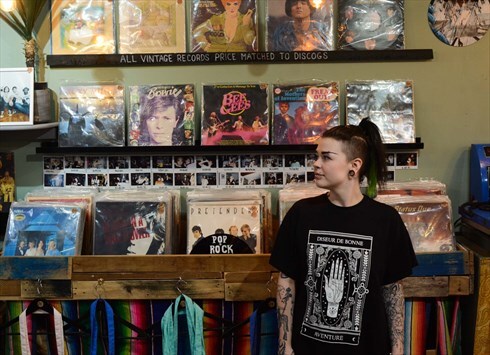 Check out our other boutique YIFY ›
VAT No: 163147421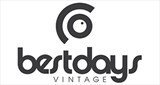 Colchester, UK
FREE UK SHIPPING CODE: BDVSHIPME // CHEAP EU SHIPPING. STOCK ADDED DAILY // HELPING YOU LOOK GREAT &...
LET OFF THE WARNING FLARES, THEY'RE BACK
For the Past 10 Years, we've been living in a world of the Skinny Jean. There's something in the air though! A tremor in the force! A quiver in me undercarriage!
It's been coming for a year or so. The 70's are back, and back in a big way. Festival style is becoming a bigger, and bigger concern, and this summer 2015. It is set to take off.
This though is with a twist. It's a 70's + 90's = 2015 type of affair. A crude sum, sure, but the 20 year itch has come back around again, as it seems to do with both music trends, and style trends.
I for one, in the late 90's wore flares like no ones business. For both myself, and Jez we were keen rockers of the flared jean, hanging down by your arse cheeks, too tight tee, ski jacket, and pair of Adidas Gazelles. It's how we became friends.
These days I'm quite happy in a pair of skinny jeans. I like having the outline of my knob showing! (that's a joke) I am also a fan of the Meggin, although at 35 feel too old to be wearing them. So Skinny's were my happy middle ground. I feel slightly uncomfortable about a bunch of blokes walking around dressed like my Dad on his wedding day. It's coming though, and if I am honest with myself, I will probably be wearing them again within a year. #tryhard
On the Ladies though, I think they can work really well. Keeping a modern twist, with a nod back to the past, jumpsuits, wedges, Boho Jewellery, big baggy hats. A real retro feel, but presented with a 2015 vibe. You'll already have read about this is in all the fashion mags, trend reports, and high street stores I'm sure. If you do want the real Macoy, to mix with the high street equivalents, then you know where to come. Yup, Best Days ruddy Vintage.
Over the next month, we will be looking to build a 70's Festival Boho section on our ASOS page. We're really excited about this, and can't wait for you to see it. So watch this space!!