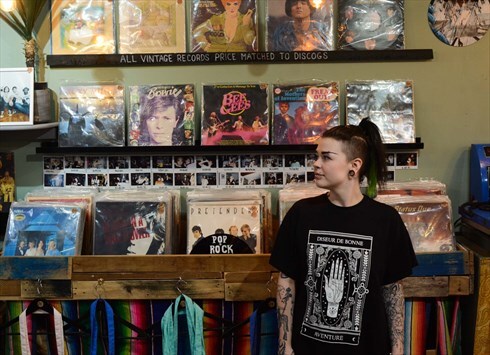 Check out our other boutique YIFY ›
VAT No: 163147421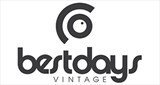 Colchester, UK
FREE UK SHIPPING CODE: BDVSHIPME // CHEAP EU SHIPPING. STOCK ADDED DAILY // HELPING YOU LOOK GREAT &...
Spring Watch: Cropped Trousers
Spring Watch: The rise of the cropped trouser.
If 2015 was the year of the filter then I assure you 2016 will be the year of the crop. Only I'm not talking in photographic terms when I talk about a crop.
This spring the cropped trouser will be the strongest look a man can pull off. So put your skinny jeans away for a while and let me talk you through some looks you can rock whilst "jacking up" those slacks.
The first look takes a simple plain black smart cropped trouser. Add in a striped roll neck neatly tucked into the trousers, think Harrisson Koiser from Peace a man who really rocks that Parisian look. Often donning a Breton stripe. Then I've gone for a vintage white corduroy zipped overshirt sleeves rolled up allowing more of the stripes to be on view. Accessorised with a topshop studded western belt. Finished with a pop of colour in a pair of converse hi-tops. This could look equally as good with any causal trainers or even some black brogues.
The second look is one slightly more daring. DISCLAIMER: CONATINS A DOUBLE PRINT. Here I've gone for a patterned black and white checked crop trouser (I dig these a lot). Then a short sleeved revere collared Hawaiian/floral shirt; the revere collar is also going to be big this spring summer so be sure to stock your wardrobe with lots of heavy prints and open buttoned collars. I've accessorised with a brown belt however i feel it would look better with a black belt. Finished with my trusty topshop leather jacket.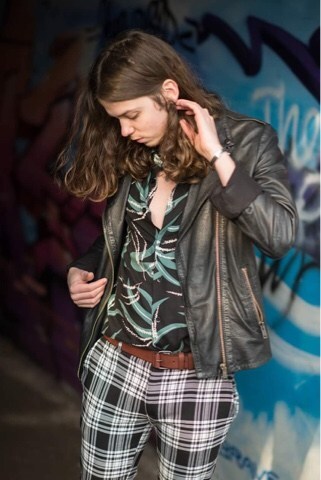 As the weather gets warmer this look will really come into its own, I'll often be opting for a cropped trouser – as an alternative to shorts – and a basic lightweight scooped tee finished with a slip on trainer or summer shoe.
So crop til you drop. Thanks for reading this far.
Big love ✌🏻️