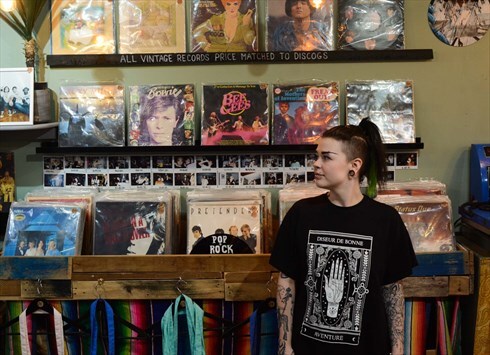 Check out our other boutique YIFY ›
VAT No: 163147421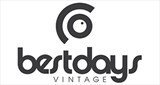 Colchester, UK
FREE UK SHIPPING CODE: BDVSHIPME // CHEAP EU SHIPPING. STOCK ADDED DAILY // HELPING YOU LOOK GREAT &...
That Is So Punk Rock!
"This is a chord. This is another. This is a third. NOW FORM A BAND" this was one of the most iconic quotes from the punk era, and it was to some extent true. If you had something to shout about or wanted to stick it to the man then form a band and fuck the regime. It was a slight misconception that all punk songs were three chords but the point was that it was as simple as 123 and the same goes for the punk look.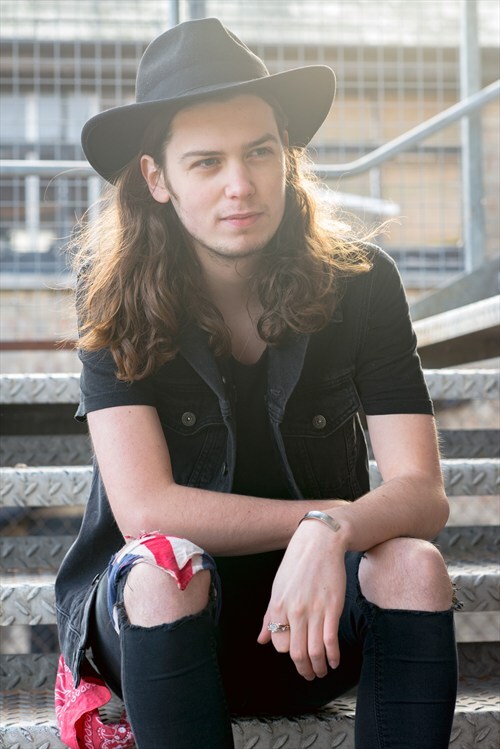 You don't need Poly Styrene's garish red tartan trousers or Sid Vicious' safety pin through your nose. Here I've gone for black skinny jeans with a longer length, oversized black tee and again a black sleeveless denim jacket. What I feel gives it that pop of punk is the Union Jack – God save the queen – bandana tied around the knee and a second red bandana hanging from the belt loop. Then the battered Dr Martens Chelsea boots as if to say "If I wanna kick something I fucking will". (Although I don't condone kicking anything, you'll only hurt yourself).
This looks simple, it's easy. It's my three chord punk song. 1. Sleevless denim (band patches optional) 2. Bandana around the rip of the knee. 3. Roughed up boots. NOW STICK IT TO THE MAN.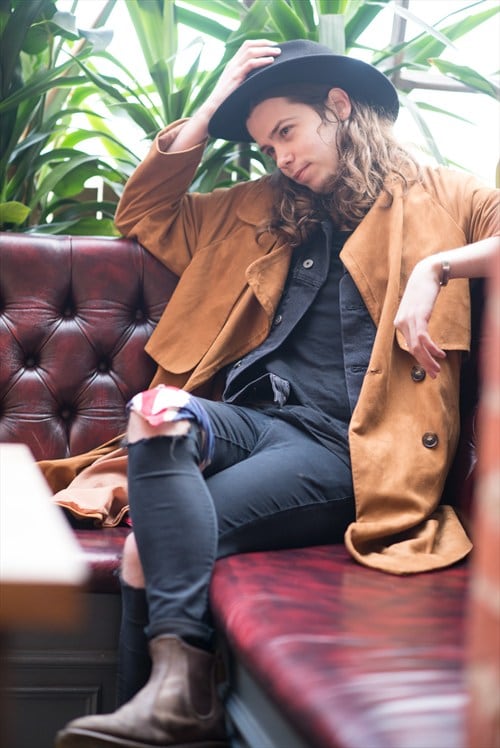 For those who like to layer in the colder climates I've gone for a suede Mac, mixing in with the denim textures from the jacket and jeans.
My blog is Samlibertine.blogspot.co.uk and my Twitter and Instagram is @samlibertine