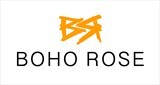 London, UK
Follow us on Insta @bohorose_1 // In-house designed & made swimwear, outfits & jewellery for sun...
BEST. SUMMER. EVER.
One of my best summers ever has to have been when I spent 4 months travelling around South America. Brazil was my favourite country although it is hard to choose! One of my favourite memories is from Playa del Pippa where this Palm Tree picture was taken. It is a small beach town where we pretty much had the stunning beach to ourselves! The sun was shining, it was so peaceful and we were watching dolphins play in the sea in front of us – bliss!
If I had this time again, I would wear some light and floaty tie dye to go with the hippy-ish vibe. Add a sun hat, a piece of delicate jewellery and some denim shorts and I'd have the perfect look to go with the perfect summers day :-).....
Playa del Pippa, Brazil
Tie Dye Top £18
Patch Pocket Shorts £22
Dove & Glass Stone Necklace £16
Mint Floppy Hat £20