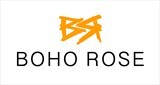 London, UK
Follow us on Insta @bohorose1 // In-house London designed & made swimwear, outfits & jewellery for...
Come and see us this Saturday!
Come along to Jumble & Pearls at The Bookclub in Shoreditch this Saturday where we will have stacks of gorgeous new jewellery and clothing stock! A perfect Christmas gift hunting opportunity!
There will be a ton of other traders selling clothing and accessories, cards, Jo Malone products and all sorts of headwear to name a view. There will be music from DJ Claire Kalvis and cocktails a-plenty too! We are EXCITED.
12pm – 5.30pm
The Book Club, 100 Leonard Street, EC2A 4RH London.
For more info and to join the event see here: https://www.facebook.com/events/207955239386015/