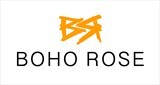 London, UK
Follow us on Insta @bohorose_1 // In-house designed & made swimwear, outfits & jewellery for sun...
EVENT! See Our Pieces Here!
THURSDAY 27th October, 6.30pm – 8.30pm @ Barker & May
3a Wilson Street, Winchmore Hill, N21 1BP London, United Kingdom
If you live in the area don't miss the chance to come and view and buy some select pieces from the Bohemian Rose Vintage Collection, including evening dresses and jewellery – perfect for snapping up an early Christmas gift (yes, its that time people!). Barker & May will be having a crafts evening so go and join in the fun and also snap up some of their gorgeous homewhere pieces too!
ALSO: Look out for news of the vintage event here in December…