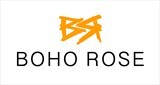 London, UK
Follow us on Insta @bohorose_1 // In-house designed & made swimwear, outfits & jewellery for sun...
Festival Fashion - Kate Bosworth
Image: Google Images

Image: Google Images

Image: Google Images

Festival Headband £10

80's Leopard Body £18

80's Tie Dye Grunge Sundress £32

Levis Cut off Denim Skirt £24

Navaho Beaded Necklace £22

80s Tortoiseshell Aviators £12

The sun was shining again (horray!) which got me in the mood for some festival fashion!
Someone who's style I covet in this area is the gorgeous Kate Bosworth. While I love the 70's groupie chic that most girls rock whilst in festival mode, Kate's signature simple, pared down chic shines out as something different and she just looks fantastic! Her less is more look is something I can never achieve, although I am sure her looks help, no? But we can try… see above for some pieces to help you get the look and check out the store for more.