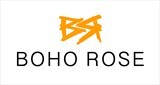 London, UK
Follow us on Insta @bohorose_1 // In-house designed & made swimwear, outfits & jewellery for sun...
*Muswell Hill Market* This Saturday 16th June
We are once again at this fab market this Saturday 16th June from 11am – 4pm. It is held in the O'Neills Church Pub so is a great way to spend a Saturday afternoon. If you are local to Muswell Hill come by, have lunch, a drink and peruse the wonderful stalls selling crafts and vintage!
Above are some photos of our stall at the last Muswell Hill Market, expect a spanking new selection of vintage womenswear this time around with floral mini's, button down dresses, tie dye, silky blouses and knitwear as well as bags, shoes and our unique collection of re-worked and vintage jewellery – lots of it on its very first outing!
For address and details see the flyer above. Hope to see you there!