Top Rated Seller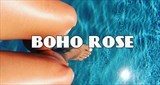 London, UK
Follow us on Insta @bohorose1 - Click the heart to Follow us here :) In-house London designed & made...
North London Vintage Market - Saturday 6th Oct
No plans next Saturday? Pop along to the North London Vintage Market where we will have a jumbo sized stall with a big selection of brand new A/W womens clothing and jewellery! Look no further for an original vintage piece that will bring you in line with A/W's top trends, such as the fabulous 1980's Western studded leather biker above!
Saturday October 6th
10-4pm
St Mary's Parish Hall
Cranley Gardens
Crouch End
London
N10 3AH
Join the event on FB here: http://www.facebook.com/events/476370652396331/