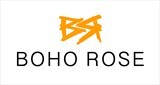 London, UK
Follow us on Insta @bohorose_1 // In-house designed & made swimwear, outfits & jewellery for sun...
Payday Treats: Seeing Red!
70's Red Leather Clutch £18
70's Jumpsuit £24
50's Clip On Earrings £12
90's Red Bow Skirt £24
90's Mini Skirt £18
80's Boucle Jacket £26
50's Beaded Earrings £10
80's Striped Dress £35
Red is one of the most on-trend colours this season, adding vibrancy and chic in everything from dresses to jewellery. So, seeing as payday has come around we thought we would inspire you to treat yourself to something in this hot hue! Also, as a thank you to our lovely customers we are giving an extra 10% off of EVERYTHING in the boutique from now until Friday! Just enter the code SPECIAL at checkout.