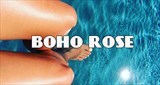 London, UK
We are shipping and running as normal! Follow us on Insta @bohorose1 // In-house London designed...
Sneaky Peak...
We had a great time shooting a new collection today, the sun was out (most of the time) and while it wasn't exactly warm we could definitely feel a hint of Spring in the air – at last!
Here is a tiny selection of some of the amazing vintage pieces that will be hitting the boutique over the next couple of weeks..