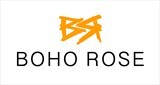 London, UK
Follow us on Insta @bohorose_1 // In-house designed & made swimwear, outfits & jewellery for sun...
The Stylists Rail @ The Hoxton Hotel
This Saturday 8th February The Stylists Rail is back at The Hoxton Hotel for a day of shopping, music, cocktails and personal styling! Last year's installment was packed with glorious fashion bargains, with an amazing fun vibe and this weekends event promises to be even better!
For a taster take a look at this video; https://www.facebook.com/events/1375438596045496/
We will most definitely be perusing the other sellers rails and trying to snap up a few pieces for ourselves but will of course be bringing you tons of new season pieces including cashmere pastel knits, floral dresses, midi skirts, vintage sunglasses and a seriously bumper crop of fantastic vintage and re-worked one off jewellery pieces.
At this event you also have the chance to grab a personal styling session with Emma Slade Edmondson, Founder of Back Of The Wardrobe. For this, tickets are £50 and include 20% off any purchase you make on the day and a goody bag worth £200 with treats from DINNY HALL Wick & Tallow Ltd BeautyMart UK Bloom Gin Davines and Blue tit to name but a few! To book your spot go to http://bit.ly/1axZVXk
Join the event on and see all info here: https://www.facebook.com/events/1375438596045496/