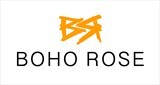 London, UK
Follow us on Insta @bohorose_1 // In-house designed & made swimwear, outfits & jewellery for sun...
Top Summer Sale Picks!
Our sale pieces have been flying out – but more has been added and we have chosen a few top picks that will update your Summer wardrobes in a tick!
Its another lovely hot weekend forecast, order now to get your pieces in time! Happy shopping!
Find these pieces and more here: http://bit.ly/19QriwQ
BRV x