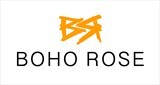 London, UK
Follow us on Insta @bohorose_1 // In-house designed & made swimwear, outfits & jewellery for sun...
Vintage Finds!

Halston Silk Scarf & 1960's Gold & Turquoise Ring

1960's Pucci-esque Print Mini Dress
Just wanted to share a few finds from our vintage buying trip today with you lovely lot! We found some real little treasures, including our personal faves pictured here. A silk Halston Scarf in white and blue, a 60's chunky gold and turquoise ring (always lovers of that mix!) and a fab 1960's Pucci Print Mini Dress!
These and lots more will be hitting the boutique very soon so keep those eyes peeled!....