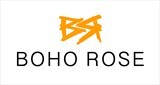 London, UK
Follow us on Insta @bohorose1 // In-house London designed & made swimwear, outfits & jewellery for...
Want some vintage & designer bargains this Saturday?....
Of course you do, right?! Well this weekend we, as well as a whole host of other stylists, designers and vintage sellers will be pitching up our stalls for the monthly installment of The Stylists Rail @ Birthday's in Dalston.
We have picked up some goodies for ourselves there in the past, including a House of Holland dress for £10 and faux fur which we wore all Winter for £8! This event is always packed with great clothes, shoes and jewellery. Above is just a tiny slice of what we will be bringing along. Brand new vintage jewellery pieces, new season clothing and knock down priced clearance pieces – vintage dresses for £2 anyone?
The stylists rail is from 11am – 5pm at Birthdays, 33-35 Stoke Newington Road, N16 8BJ. Come in from the rain, shop and have a drink or a spot of lunch all in one spot.
For more info and to join the event see here: https://www.facebook.com/events/392813014164868/