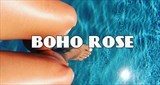 London, UK
Follow us on Insta @bohorose1 - Click the heart to Follow us here :) In-house London designed & made...
Yee-Haw!

Isabel Marant A/W collection & 80's Western Shirt £24

Lariat Necklace £12

Western Belt £15 – coming soon
This A/W is time to go Western, with covetable designers such as Isabel Marant showing this as a theme of their A/W 12 collections. We have a few vintage pieces in our boutique now and will be continuing the theme in the coming weeks..wear a slouchy shirt, some boots or if you don't want to go that far try out some jewellery for a hint of the vibe.