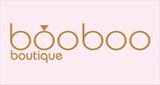 Brighton & Hove, UK
Hello! We're Brighton sisters with a total ❤️ for jewellery. We sell quality on-trend styles that won't...
Jewellery stash
One of the perks of running Booboo (and there are many!) is that we get to sample/wear/enjoy all the lovely jewellery on offer.
But, there is a bit of a downside… how can we keep our personal stash in order? On more than one occasion a butterfly's gone awry never to be seen again… then there was the time a lovely threader slipped through the floorboards (which we'll speak no more of).
Yes, the struggle is real… and we need to give this jewellery the space and storage it so very much deserves – ideally without too much of a dent on the finances. Here's our pick of stylish storage wins…
Put a ring (or a stud) on it
It's pretty, it's simple, yet can hold a lot of our pieces. We love it – and it's on sale for £7 from George.
Copper & Glass Tray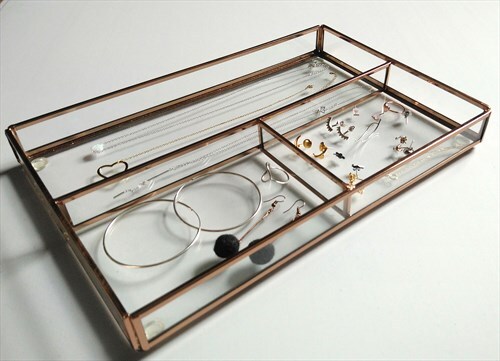 Space saver
This is great for necklaces – and it was such a bargain for £4 at George… alas, it's sold out but there are others like this around so keep an eye out.

Jewellery stand
Birchbox goals
We love a good Birchbox (how could you not love a curated beauty package delivered to your door once a month?). And, it just so happens that the stylish boxes are perfect for keeping your accessories neat and tidy. So, it's basically a must, OK?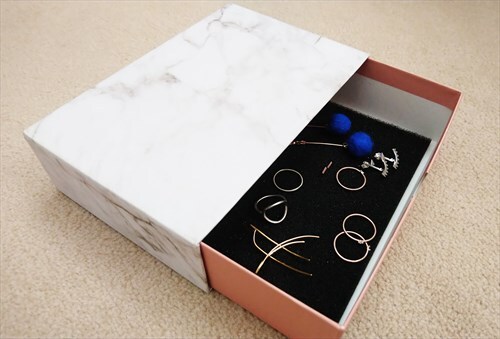 Birchbox Storage
Or, if you're after something a bit sturdier, George is really coming up with the goods –­ this cute drawer combo for a tenner would sit pretty on many a dressing table.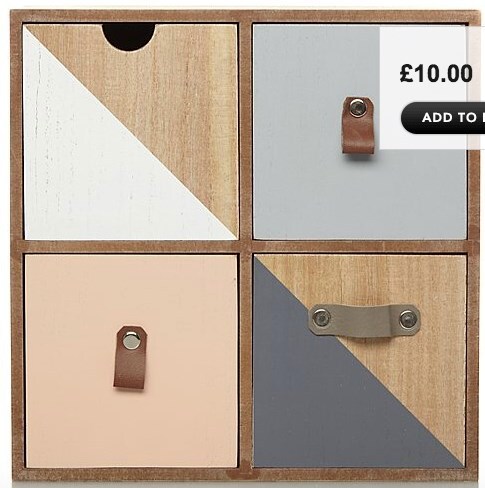 George Mini Wooden Drawers
Keep it cool
So it's proving to be a long, hot summer, but we know it's only a matter of time those ice cube trays collect frozen water dust and get relegated to the back of the freezer. So stick 'em under the tap, then fill up with your rings and things. Job done!
We love these for a pop of colour: and a snip at £3.25 from Amazon.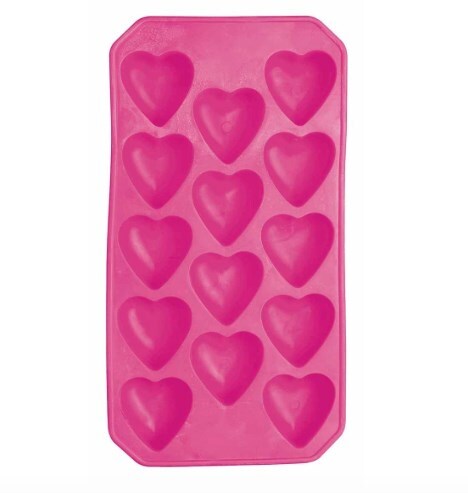 Heart Ice Cube Tray
Graters are great!
Not just for cheese… the humble grater is the perfect holder for your danglies ­– watch your digits, though! We like this suitably bling one for £11.95 from Audenza.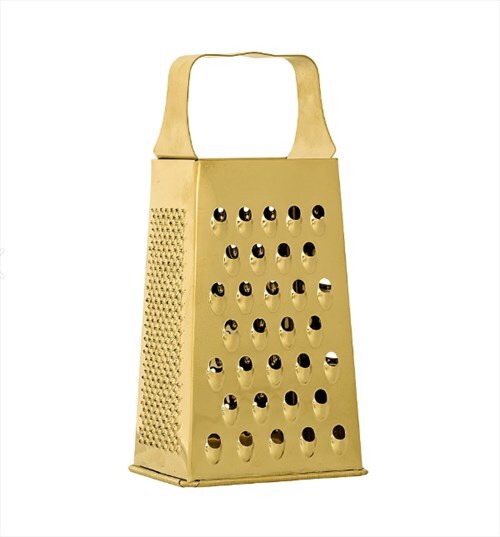 Gold Cheese Grater
Pegboards
Making a bit of a style comeback, pegboards are great space savers and can look great featuring jewellery, scarves, bags… whatever you fancy. There are loads out there but we like this simple one from Ikea at £14. Plus, it gives us a reason to go there for more than just the veggie meatballs.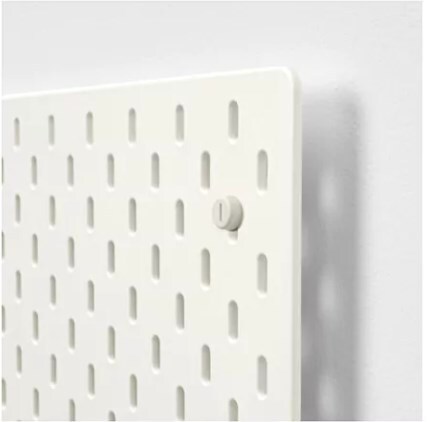 IKEA Peg Board
On a roll…
Good for taking away on holiday or just a cheeky night away, a jewellery roll assures that your bits and pieces will remain intact and not get all in a tangle… we love this from notonthehighstreet: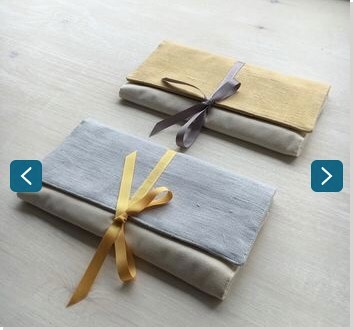 Notonthehighstreet
You could make your own if you feel inclined. Though we'll leave it to the pros!
Share your fave ways to store your decorations – tag us on insta @be_booboo_uk
Love,
Booboo Boutique