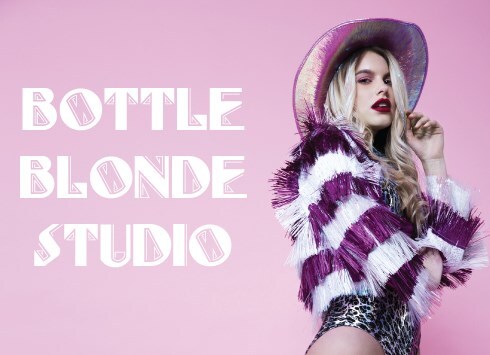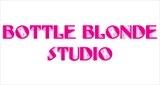 coventry, UK
Bottle Blonde is clothing for the bold and the brave, hand made for the psychedelic babes of the future...
A Week at Bottle Blonde HQ
You know a lot about what we make, from our ultimate Long Disco Dreams Jacket to our stunning new range of accessories, we have something to suit all budgets… but what you don't know much about is what goes on during a typical week here at BB HQ, and trust us, no day is the same!
Interns we Need YOU!
We have a sassy bunch of interns here at HQ, including sewing interns, textiles, social media,
pR and even PA's to assist girl boss Chloe, we have the most amazing team of interns, without them BB just wouldn't be possible! This is a great time to say that were constantly on the lookout for interns who want to join us for as little as 4 weeks, if your based around the Coventry area then head over to our website so we can have a little chat and see what we can sort – https://www.bottleblondestudio.com/intern-with-us
Studio Life…
A typical week, whatever that means, will involve us doing a variety of different tasks, such as marketing to sell our amazing jackets, making social media plans, researching the key upcoming trends, all this happens behind the scenes and that's before we even get to making anything! We are constantly searching for new platforms to sell on too, and recently have launched on SilkFred, check us out – https://www.silkfred.com/boutiques/bottle-blonde-studio
Along with this we then have to keep track of all your orders, just this week alone we've shipped all over the world, including Dubai, USA, Australia and Poland… and that's literally been in a few days! We get some pretty cool orders too, only last week we had an order come in for a Las Vegas show, we wish we were going!!
The making of the garments is quite a task, it involves measuring fabric, cutting tinsel, and sourcing different fabrics for the many custom orders we receive, meaning you can have a totally unique outfit made for that special occasion when you want to stand out from the crowd!
We do have a lot of fun too, we sometimes take trips out and shoot some fire content for our Instagram, we recently hit 20k followers which is honestly amazing, thank you all so much! We collaborate with bloggers and have done some amazing shoots lately which is always lovely to have people show off their unique BB jackets. So, what else happens? We'd be here all day trying to tell you everything else that goes into making BB happen so if you're interested in finding out for yourself and want to be an intern then drop us a message huns! Below is our latest PR intern Jack who had the most amazing 4 weeks with us, and even found his inner disco diva… lets be real, its hard not to! 
Keep being fabulous! xoxo