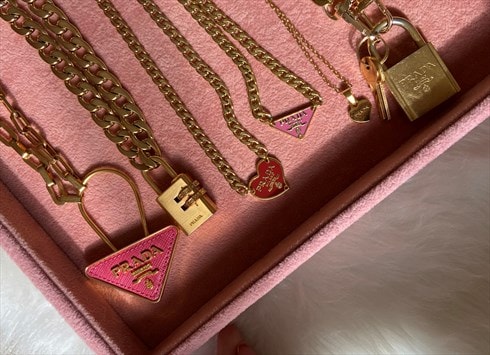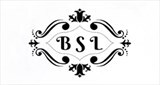 LONDON, UK
It Isn't Just Luxury Accessories But Wonderful Emotions! Upgrade Your Outfit with accessories that...
Review: Louis Vuitton Clutch Monogram Marly Dragonne with PVC bag
DESIGN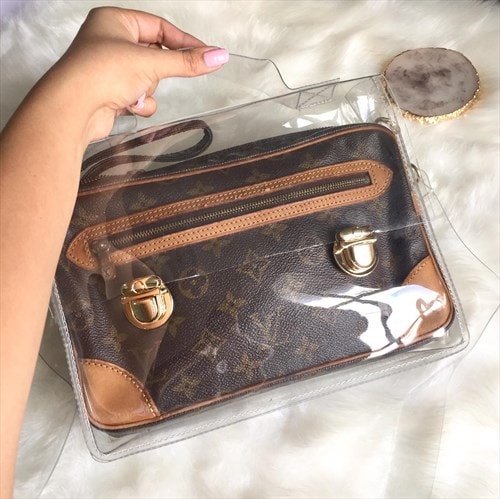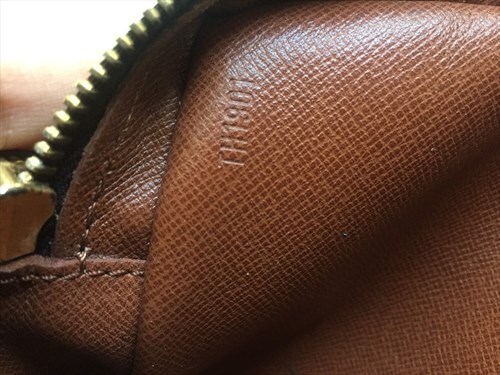 A see-through handbag is a glimpse into the personality of the wearer. with a gorgeous monogram is a winning combo. take a pochette and turn it into a shoulder bag? DONE! We added to this incredible Louis Vuitton clutch and an unbranded PVC transparent bag and just wow us! so you don't need to worry about the weather anymore because this bag is actually waterproof!
SPACIOUS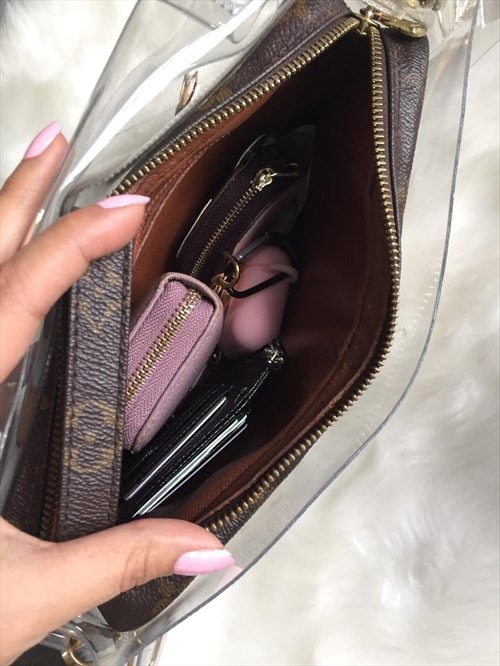 The bag is roomy; with a wallet, keys, phone (iPhone Plus), hand cream and there is still a lot of space.
SIZE
The size (The measurement is 9' x 7.5' x 2.5' inches (L x H x W) is not too small nor too big for me as 5´3 tall. Even with all the stuff inside it's not heavy on my shoulders.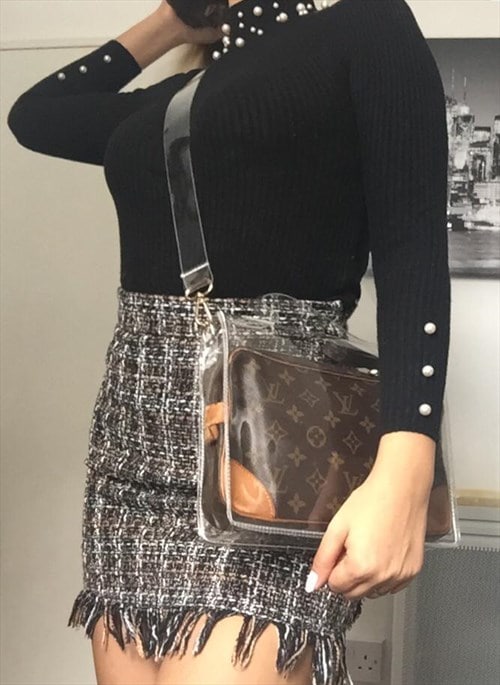 And if you are looking for a bag with style and functionality this might be one for you.
So there you go, I hope my review has been helpful.
All items are pre-owned or Upcycled. Trademarks are owned by their respective brand owners. No brand owner endorses or sponsors this ad or has any association and/or affiliation with BoutiqueSecondlife and Asos Marketplace.