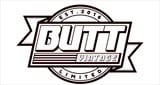 Ashford, UK
Follow us on Instagram for first dibs and discounts. Be the change you want to see. Buy vintage. Be...
Positive

(32)

Neutral

(0)

Negative

(0)

Vintage Harley Davidson 'Woodstock' T-Shirt

Vintage 80s Palmetto's Western Mom Jeans in Dark Grey Blue

Vintage 80's Ski Beige Jacket

Vintage Levi 512 Jeans In Olive Green

80's Grey Jumpsuit

Vintage Carhartt Detroit Jacket

Vintage Aztec Shirt

Vintage Check Trousers

Vintage Christmas Style Fleece

Vintag Ski Jacket

Vintage Striped Jacket

Vintage Yellow Fisherman Seamans Jacket

Vintage Nautical Sweatshirt

Adidas Sweatshirt

Vintage Nike Sweatshirt

Vintage Ice Hockey Canada T-shirt

Vintage Grey Distressed Levi Denim Jacket

Deep Red Zip-up Fleece with Black Shoulders.

SPRAYWAY Polartec Dark Forest Green Zip-Up Fleece

Denim College Varsity Jacket