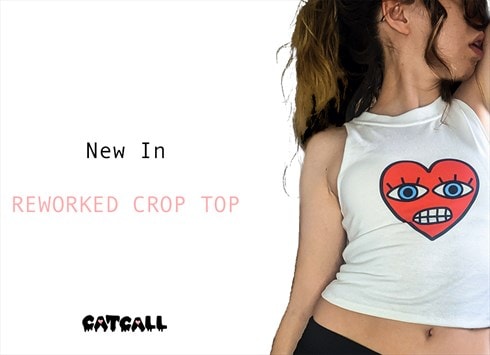 Hebburn, UK
Give the white van men something to shout about. Independent clothing and accessories brand specialising...
Y2K FASHION: THE RISE, FALL AND RESSURECTION
I think one of the most mind blowing fashion trends I've lived through so far is the rise, fall and resurrection of Y2K fashion. With Gen Z now paving the way of what is cool and trendy, my mid 2000s cast offs have become more chic than me. I certainly didn't think I'd see my clothing go full circle by the ripe old age of 26 yet here we are. I didn't even like the clothes at the time so it's incredibly painful to see it all come back around to haunt me. It's even more agonising knowing that my very own OG Y2K items are probably sat in a landfill somewhere and I am once again forking out to keep on trend. I mean it wasn't all bad. I do always remember being so jealous of my sister as she stored twice as many sweets as me in her combat trouser pockets as a child.
So what's made a surprising comeback?
Ugg Boots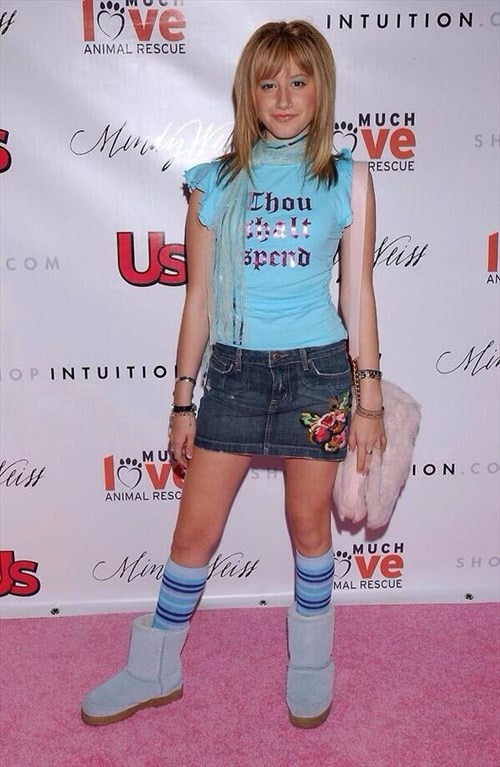 If you were a 90s or early 00s kid, you'll remember the jealousy you felt when one of the popular girls came to non-uniform day in her real fleece-lined Ugg Boots whilst you were wearing your £10 knock offs that you had to beg your Mam for. You also won't forget the death gripping fear you felt when you went over on your ankle from the slippy un-supporting foam soles coming down the stairs. But most of all, you won't forget the devastation of getting caught in a storm and having to hair-dry the faux suede back to life while trying to save your feet from trench foot. I think I'll give this one a miss.
The Juicy Couture Tracksuit

Now this is one I can get on board with. Ever since reading 'The Glitter Plan' a couple of years ago, which details the creation and development of the brand, I have deeply lusted after the famous velour tracksuit. First made iconic by Cali socialites like Paris Hilton, it always felt so unattainable yet unbelievably desirable. This was the first time that loungewear took the fashion world by storm and it seems to be sticking. Plus, you have to feel one, it is SUPER soft.
Platform Flip Flops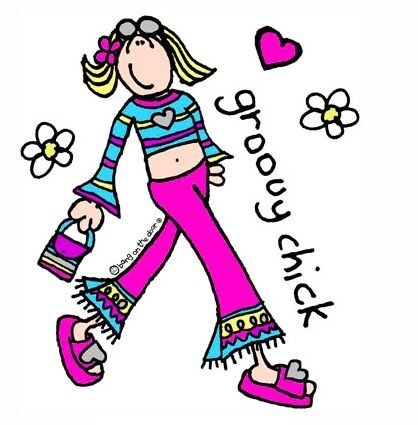 As a very petite female, I'm always going to be a huge fan of anything platform. Added height plus added style? I'm all in. To me, the platform flip flop will always be the epitome of not only Y2K fashion but the epitome of dangerous footwear. Although I wish I could get away with them, the risk of falling flat on my face is just too darn high. That being said, my childhood fashion icon was without a doubt Groovy Chick so to see her iconic flip flops be all the rage does truly tug at my heartstrings.
The Hair Bandana
The day I saw Mary-Kate and Ashley rocking the iconic bandana with blown out bangs, I just knew they would forever be style icons. And just like them, the bandana itself has become iconic. The mega cute hair piece tucks all those flyaways in and adds the 2000s vibes to just about any outfit for just a tiny price tag. Plus, hiding my greasy, unwashed hair with a fashionable accessory is always a winner in my eyes.
Faux Fur Trim Jacket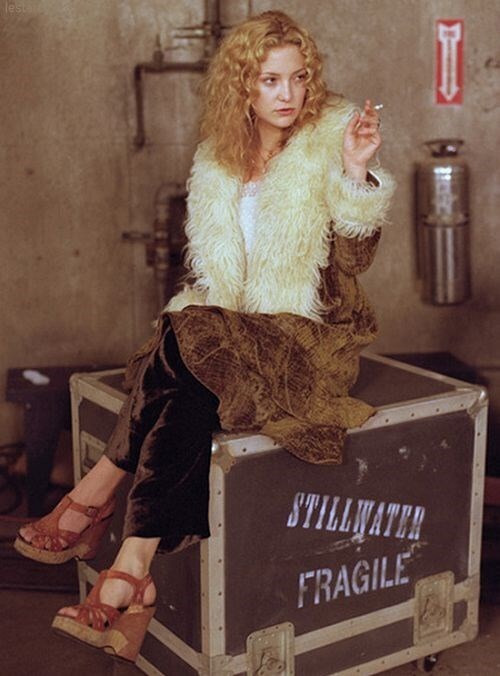 This iconic Y2K coat rose to fame in the movie 'Almost Famous' (ironic I know). Although set in the 1970s and the coat being created to represent the hippie chic of that era, the coat became a popular piece after the film's release in 2000. For me, it makes me reminiscint of sitting on my Auntie's lap and twiddling the faux fur through my fingers. Comforting, yes, but my next choice in fashion, I'm not so sure.
But how long is the lifespan of Y2K 2.0?
Since to me, 2006 was just the click of a bedazzled blackberry away (RIP), I am still so shocked to see this trend come back around. But was this a particularly quick fashion turnaround or am I just old? The reintroduction of Y2K fashion does make me wonder if the rapid progression of trends is actually a result of fast fashion. Being able to mass produce garments so cheaply means trends can be whipped through at a much more rapid rate. When other eras fashion has come back around it has been heavily influenced by vintage garments but soon will our cast offs even last to become vintage? The fast fashion market promotes quick turnover and production over lasting quality so what products will even be around to resurect the next trend?
I'm finally learning from experience that fashion truly does comeback around so I won't be making the same throw away mistakes I did last time.
Until next time, skinny jeans.