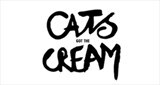 angmering, UK
NEXT DAY DELIVERY ON ALL UK ORDERS. GIIIRL GET IT FOR THE WEEKEND! WE SHIP WORLDWIDE. (Orders bought...
Being prepared!
I really have found the key to our success is preparation and organisation especially when it comes to photo shoots. I love sorting out all the outfits and planning how the overall look will turn out. Tomorrow we have a lot of tartan still following on from the grunge theme, into a slightly more punk theme. Lots of bold prints, sports wear, and jelly shoes! Exciting!

I even go as far to sort out props, although I prefer to shoot outside sometimes this isn't always possible, so I buy flowers, and use my trusty step ladder!
These are all the outfits photographed and sorted, i find this speeds up the day, and I have to play the part of, stylist, photographer, assistant, and director on the day so this really helps!

Poor baby Nemo find this all very tiring!
Photos wil be up tomorrow!
xxx