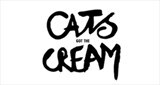 angmering, UK
NEXT DAY DELIVERY ON ALL UK ORDERS. GIIIRL GET IT FOR THE WEEKEND! WE SHIP WORLDWIDE. (Orders bought...
Clueless!
Favourite film of ALL time?!!? Clueless obviously. It was my life growing up… I remember making my own style choices about 11 and the first thing I wanted was a tartan skirt and knee high socks. But oh how time flys and its weird but the clueless 90s fashion is "back".... saying this is painful because it makes me feel so old tear being shed
Anyway yesterday we shot loads of awesome 90s shirts, which made me smile because I instantly think of Brittany Murphy in that classic scene where she tires styling her shirt in loads of different ways, she so cute!


take a look at some of the shirts we styled in all or new vintage up today!
Peace x