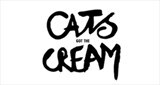 angmering, UK
NEXT DAY DELIVERY ON ALL UK ORDERS. GIIIRL GET IT FOR THE WEEKEND! WE SHIP WORLDWIDE. (Orders bought...
EMBRACE YOUR YOUTH...
One reason why we absolutely love the 90's is nostalgia. For us at cats got the cream the 90's represent our childhood, and what better way to embrace your youth than through fashion?
The Simpson's have made a huge come back along with many other cartoon characters this year, why reflects the childish side in all of us.
Cara Delevingne was the first to be seen wearing the Jeremy Scott Bart Simpson's jumper, and didn't she look amazing! We loved the look so much, that we invested in a few outfits our self, and we think our model MDM looks amazing too!
£39 WHOLE OUTFIT