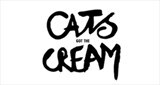 angmering, UK
NEXT DAY DELIVERY ON ALL UK ORDERS. GIIIRL GET IT FOR THE WEEKEND! WE SHIP WORLDWIDE. (Orders bought...
FEELIN' HOT HOT HOT!
WOah were in for a right scorcher of a weekend! Looks like this summer is going to be a gooden! We have selected a few of our favourite key pieces to make sure you are look hot but feeling cool this season!
GRUNGE SUMMER DRESS £24.99

SUMMER SNAPBACK £20

BACKLESS LILAC BODY SUIT £25
AMERICAN APPAREL BACKLESS DRESS WHITE/BLACK £25

AZTEC BODY SUIT £25

HIGH WAISTED DENIM SHORTS £25